Schiphol
Promote Amsterdam Airport Schiphol by using the key asset that sets it apart from other airports: its huge network of more than 300 direct destinations. We used these destinations as a world-encompassing storefront to show what Schiphol has to offer.
We created a clever way to activate and engage our target audience: a highly addictive game that showcased Schiphol's destinations in a surprising way. Through the eyes of travellers that were right there, right now.
Media and resources strategy
Concept
Travelers are more than happy to share photos from around the world to show where they are. We came up with a unique way to bring all 323 Schiphol destinations to life with those photos: Destination Unknown. An innovative online game where you have to guess destinations based on photos that are now shared in real time via Instagram.
Media and resources strategy
We build reach and traffic with radio and banners. With this we challenge people: do you know where this is? People are very happy to take on that challenge: 133,389 players in 1 month, almost 1 million destinations shown and an average playing time of no less than 4.5 minutes. More importantly: a considerably higher preference for Schiphol. With players, but also with people who have seen or heard the campaign.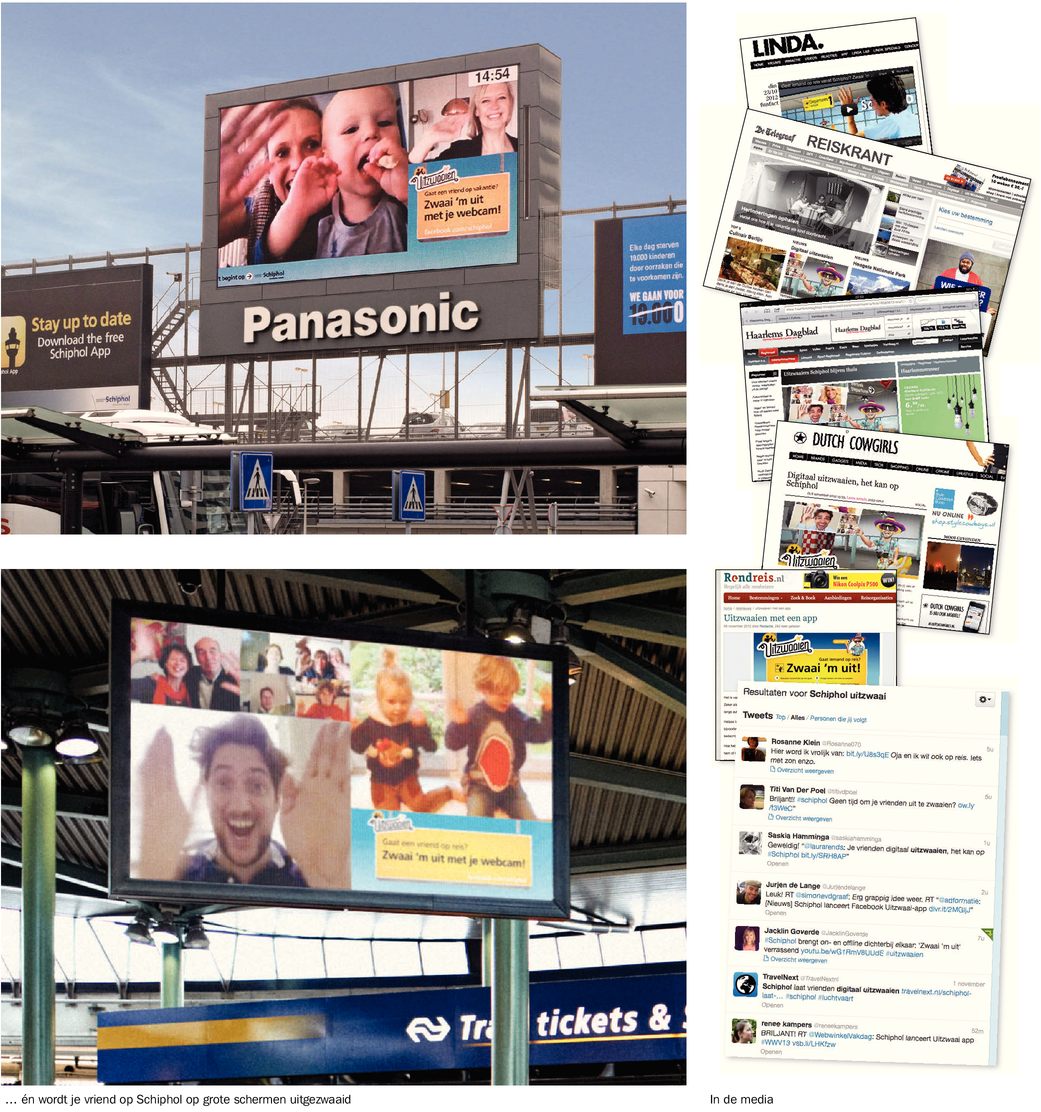 The departure of the Orange squad from Schiphol to the World Cup seemed to us to be the ideal opportunity to draw farewell attention. That is why we developed Orange Waves Off: an initiative of Schiphol to wave goodbye to the team en masse on their departure from Schiphol with self-recorded videos.
Media and resources strategy
Our commitment: peak publicity before the World Cup violence. Thousands responded to our call to wave along. Even the sponsors joined in: Harry of Albert Heijn, the COO of Heineken and the lions of ING waved along. The media attention was enormous. We reached no less than 72% of the population. And the team itself of course – with images of all the swingers on big screens next to the plane!
Motion & Digital Designer
Schiphol Destination Unknown pulls real time Instagram content from around the world and let's players guess at what Schiphol travel destination the photo's are taken. Top 50 contestants can win tickets, but a higher ranking in the leaderboard means further destinations to choose from.it's a very addictive and highly visual game, and you can play it on desktop computers, tablets and mobile phones.Agency FHV BBDO Amsterdam